---
We're proud to have our work recognised at The Painting and Decorating Association (PDA) Premier Trophy Awards 2022, this annual event celebrates outstanding achievements in our industry and we're delighted to be awarded the following:
Very Highly Commended
Nomad Hotel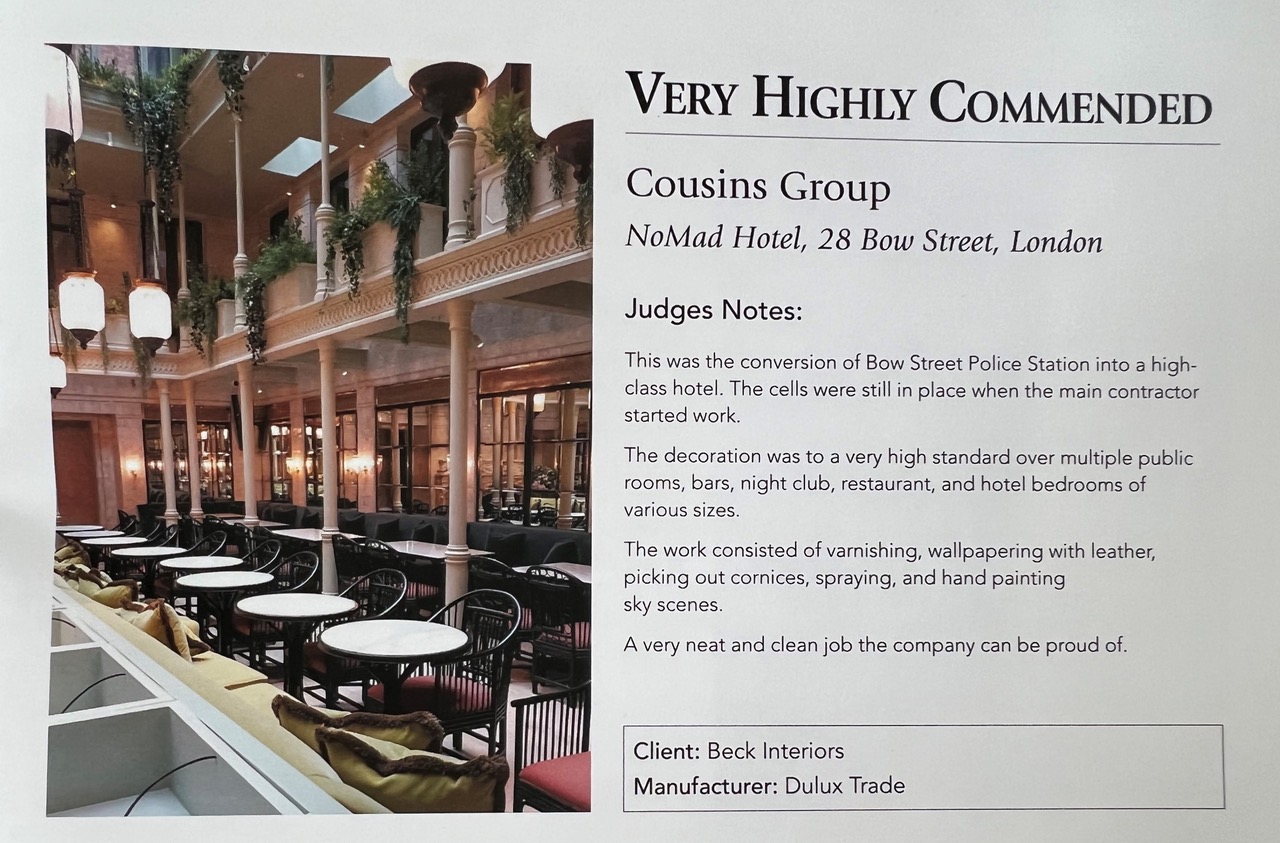 Judges notes:
This was the conversion of Bow Street Police Station into a high-class hotel. The cells were still in place when the main contractor started work.
The decoration was to a very high standard over multiple public rooms, bars, night club, restaurants, and hotel bedrooms of various sizes.
The work consisted of varnishing, wallpapering with leather, picking out cornices, spraying, and hand painting sky scenes.
A very neat and clean job the company can be proud of.
Highly Commended
The Mansions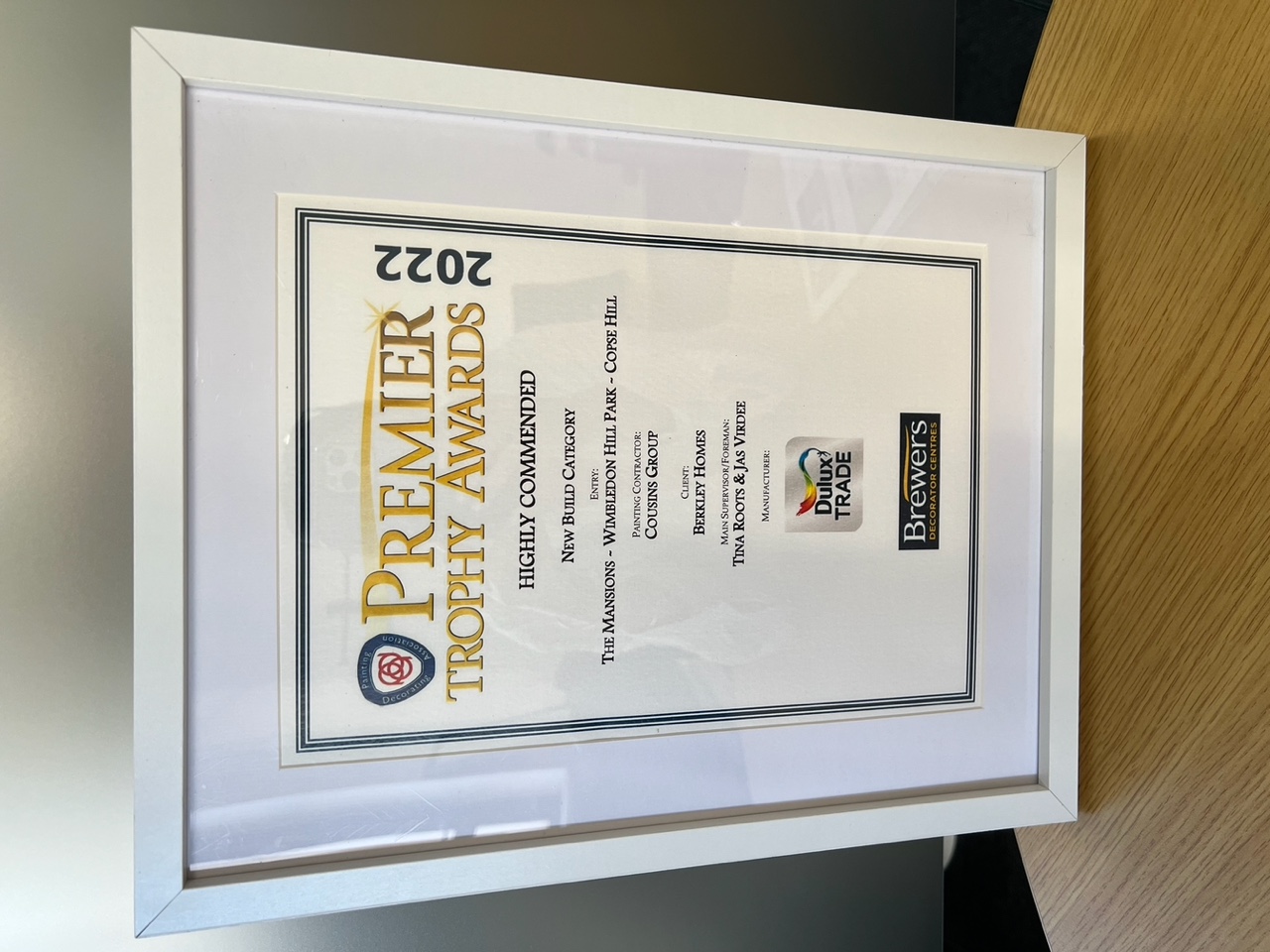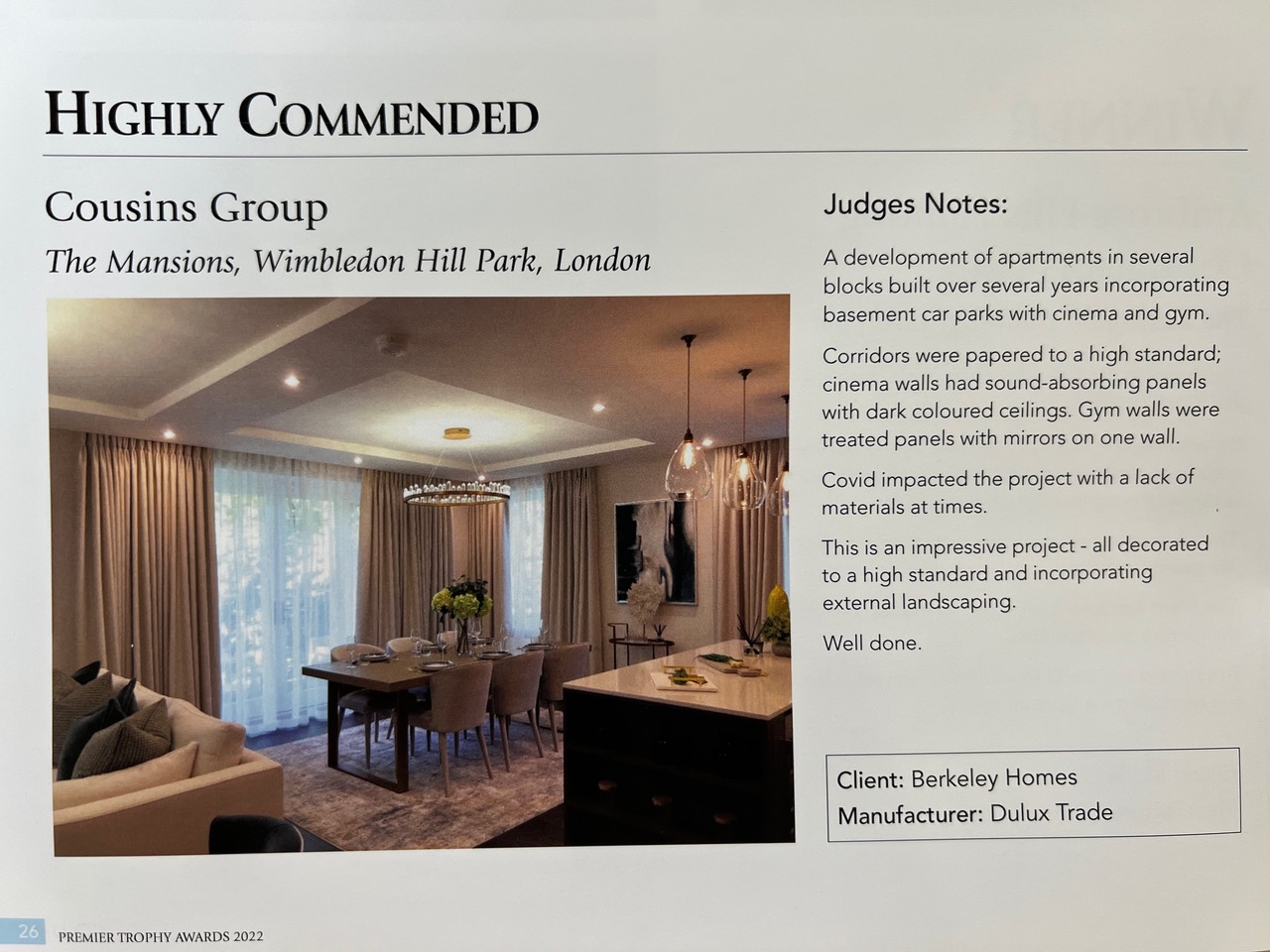 Judges notes:
A development of apartments in several blocks build over several years incorporating basement car parks with cinema and gym.
Corridors were papered to a high standard; cinema walls had sound-absorbing panels. Dark coloured ceilings. Gym walls were treated panels with mirrors on one wall.
Covid impacted the project with a lack of materials at times.
This is an impressive project – all decorated to a high standard and incorporating external landscaping.
Overall PDA Awards 2022 Winner
Campbell Smith & Co Ltd
Theatre Royal Drury Lane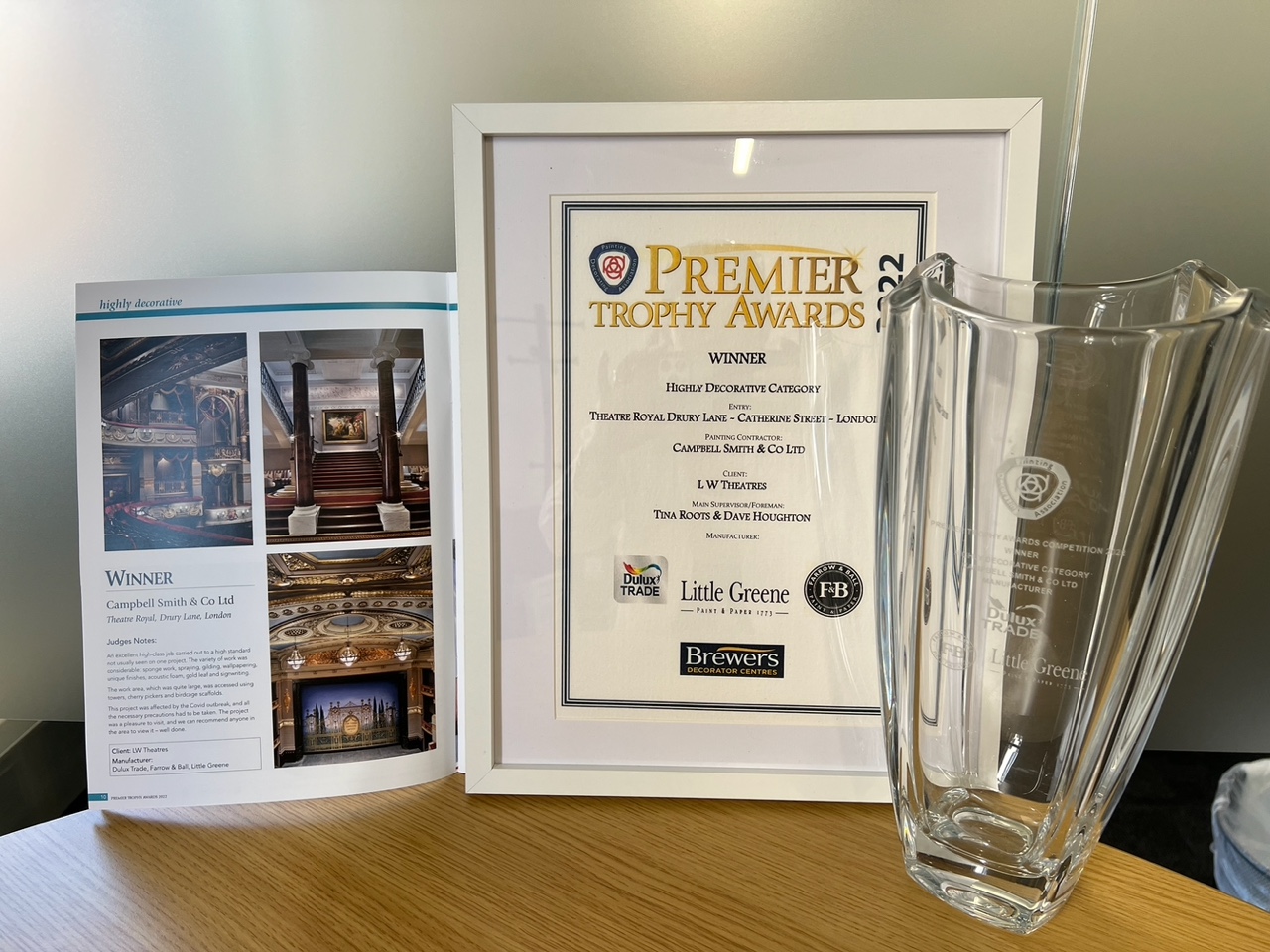 Judges Notes:
An excellent high-class job carried out to a high standard is not usually seen on one project. The variety of work was considerable: sponge work, spraying, gliding, wallpapering, unique finishes, acoustic foam, gold leaf and signwriting.
The work area, which was quite large, was accessed using towers, cherry pickers, and birdcage scaffolds.
This project was affected by the Covid outbreak, and all the necessary precautions have to be taken. The project was a pleasure to visit, and we can recommend anyone in the area to view it – well done.
We'd like to share our thanks to The painting and Decorating Association and all involved for yet another fantastic, well-organised event in which it shows recognition within the industry and its individuals.
Congratulations to all nominees and Winners of 2022!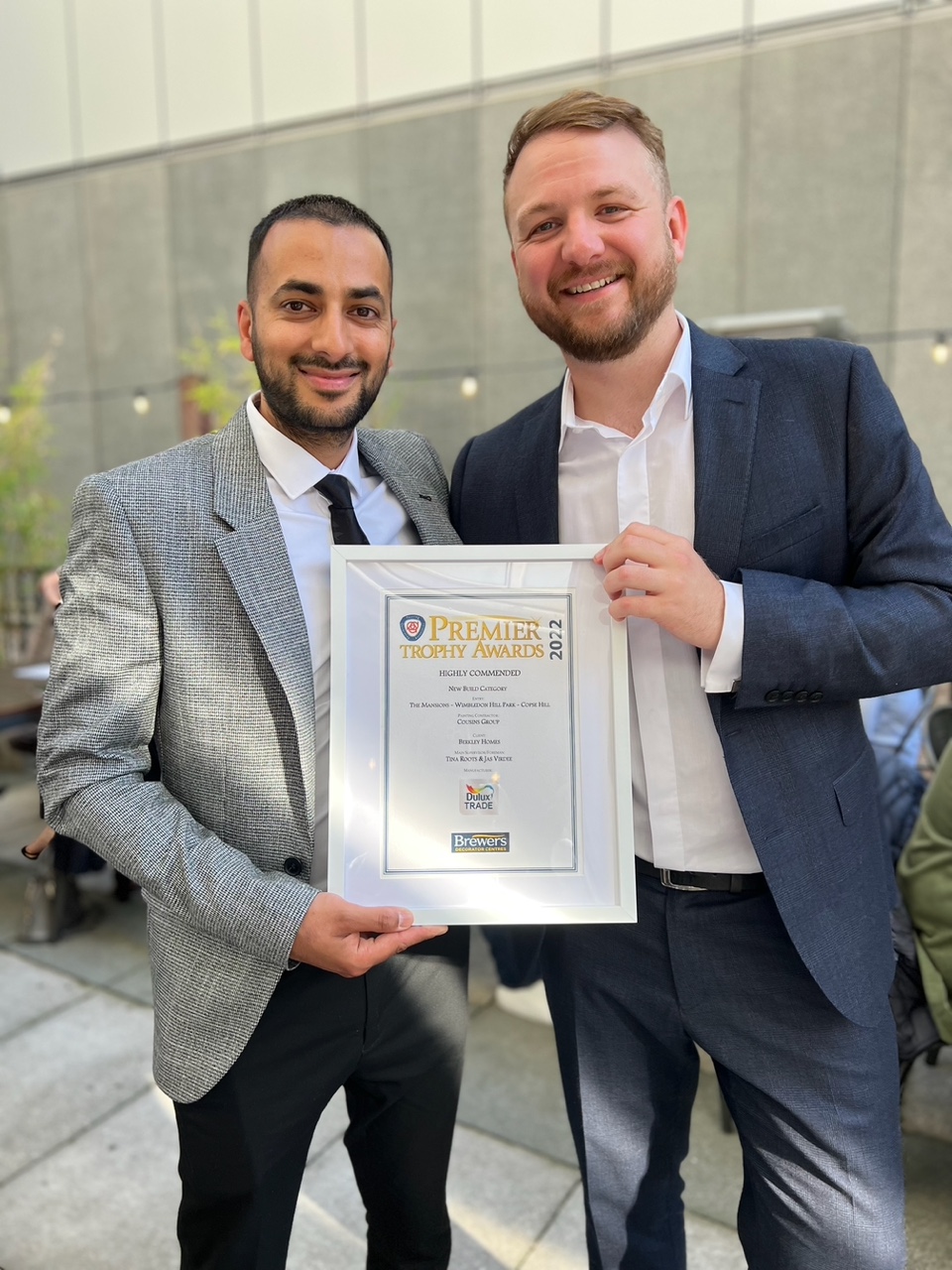 ---